We are excited to be getting together in-person every Sunday morning! These gatherings run about 90 minutes to 2 hours, and include worship and a message.
When: Services start Sundays at 10:00 AM. If possible, please arrive early for socially distanced fellowship outside, in front of the building.
Where: Friendship Pasadena, 80 W. Dayton Street Pasadena CA 91105
How: As we continue to follow safety recommendations and guidelines, please help by doing the following:
Social distancing. Families and guests will be directed by our ushers to sit evenly spaced and at least six feet apart.
Hand sanitizer. Hand sanitizer will be provided and should be used before and after the service.
When to stay at home. People who are in the higher risk category with COVID are encouraged to stay home. People who have felt any symptoms of illness over the last 14 days must stay at home. For anyone who is simply unable or uncomfortable coming in person, please know we love you and we will be continuing to have live stream Sunday morning services to ensure that we can minister to you.
Getting to know each other
We know meeting someone for the first time can be intimidating, and going to a new church for the first time can be nerve-racking. We want to help make your first experience at Friendship Pasadena a great one!
SERVICE TIMES
Friendship Pasadena meets every Sunday at 10:00am
LOCATION & DIRECTIONS
Friendship Pasadena is located at 80 West Dayton in Pasadena, California
What can I expect?
WHAT SAFETY PRECAUTIONS IS FRIENDSHIP TAKING?
We have increased sanitation measures, and encourage you to practice social distancing by sitting together with your family at least six feet apart from other families during services and you are welcome to wear a face mask. If you or a family member doesn't feel well, or if you're just not ready to attend a service in person, we encourage you to attend Friendship Online. You're a part of the Friendship family no matter where you choose to attend!
HOW LONG IS A FRIENDSHIP PASADENA SERVICE?
In total, a Friendship Pasadena service is about 90 minutes in length. Services begin with the Friendship's music ministry leading the church in music – song lyrics are projected onto the screens so you can sing along and/or engage with worship however you feel most comfortable. After the music portion of the service is complete, one of our pastors will lead an energizing service that includes an encouraging and hope-filled message about Jesus.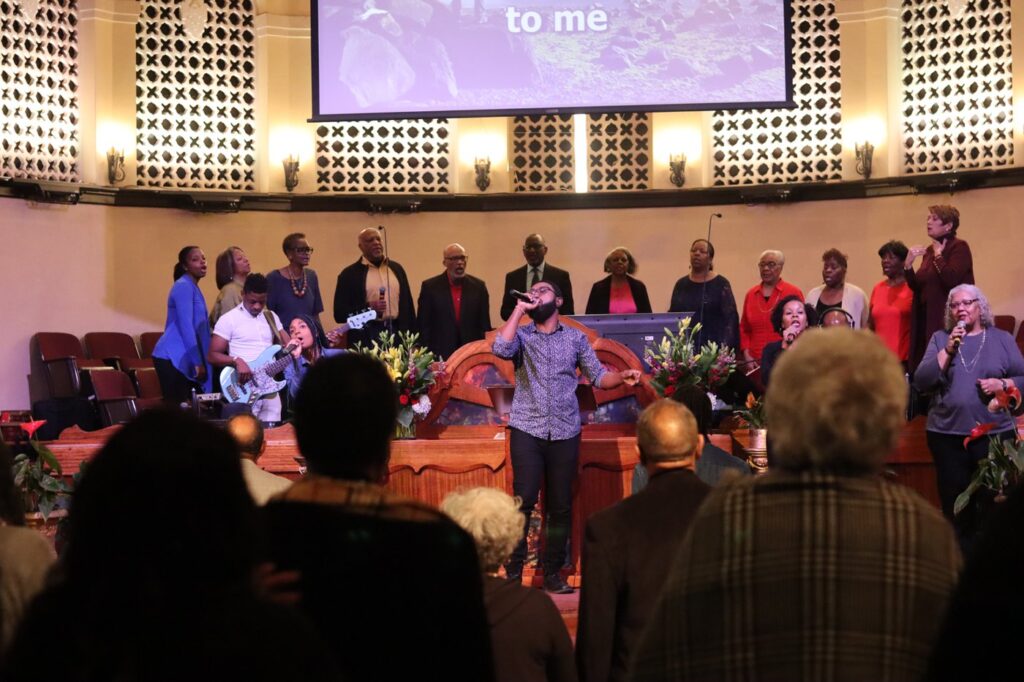 WHAT'S THE CULTURE LIKE AT FRIENDSHIP PASADENA?
Sunday's at Friendship is casual and relaxed. Come as you are and expect to feel welcomed as our guest.